A Fog Calling
Aug 02, 2016
I had been missing the fog horn lately and was surprised how much it shaped my early mornings. Soon, as the end of June came and well into July and now early August — the fog has appeared front and center and I knew it was time to note its impact – with my camera and my words. Truly, I love the fog. There's an uncertainty that comes with it and gives me a freedom to move in an unfettered way. I take all the liberties I want in these early mornings of pea soup.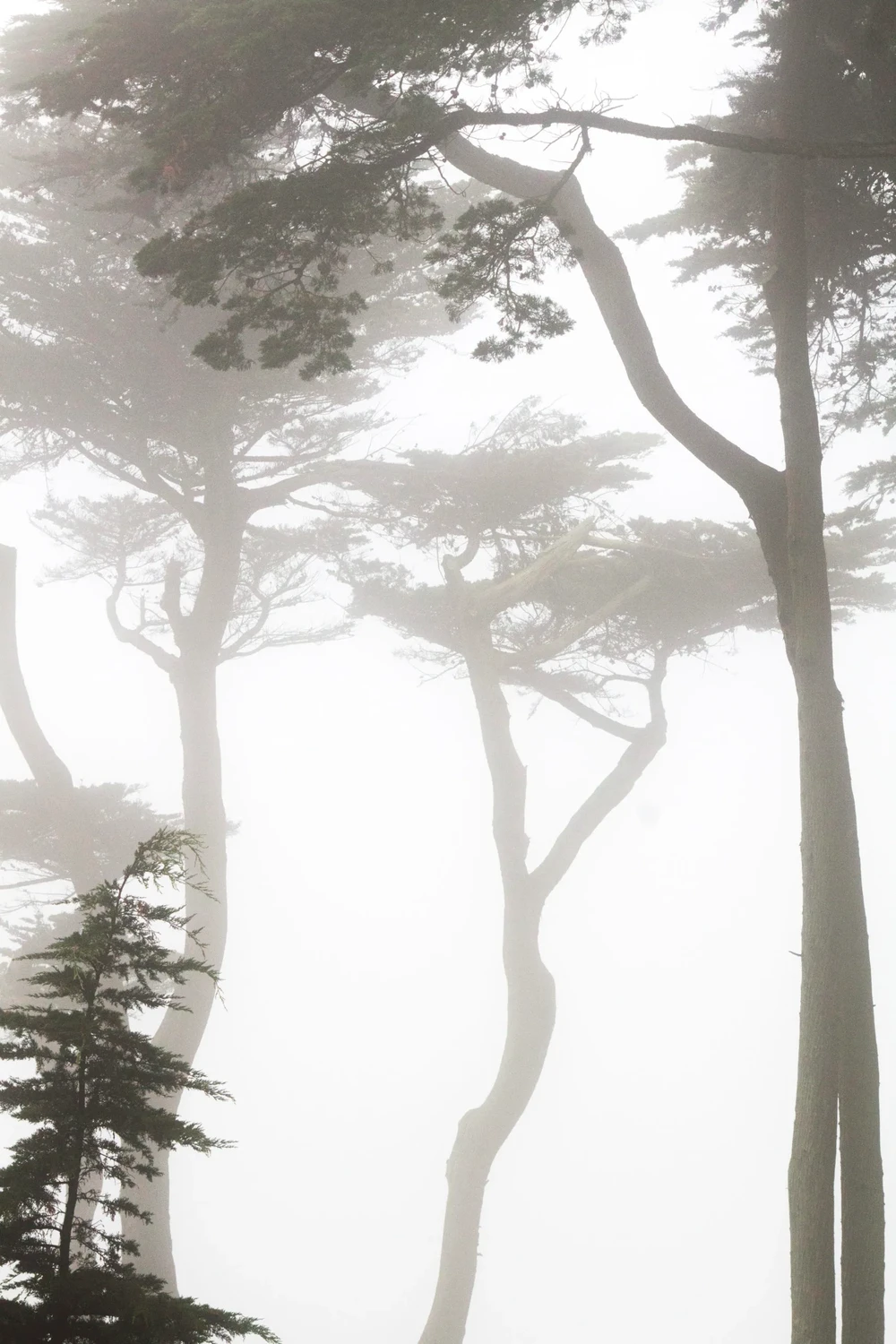 I shot these magnificent trees in this layer of fog after a friend challenged me the night before it all started – "I hope you're capturing the fog – tomorrow is supposed to be the thickest." Well, with that directive, I set out early to Lands End, near the Cliff House – and approached what was to be truly one of the most graceful mornings I can remember.
Tall and statuesque, the trees were shrouded in layers of mist with branches clinging to touches of nourishment.
I felt part of their morning glee as I moved ever so cautiously clicking away — pinching myself I was given a pass to participate in their dance.
I hope you will find this image as inspiring as I do ~ it reminds me that being in the unknown is perfectly okay. It triggers hope and possibility.
You may check it out further by visiting my gallery:
Fine Art Photography Prints