Emotional Edginess
Mar 31, 2015
The rooftop gremlins woke us up around 3:40am. I was in the middle of a dream – appropriate for the disruption.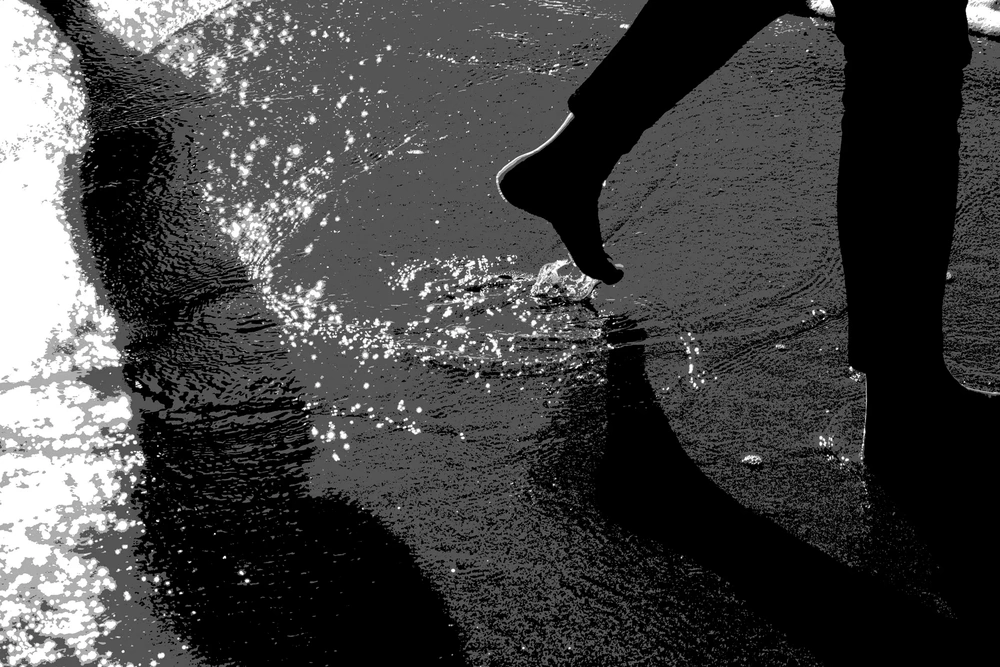 My love insisted on going up on the roof to survey the situation, returning to say a new neighbor had been locked out and climbed up the fire escape to eventually make her way and her rather inebriated friend's way to her apartment window.
They took a detour however, and danced above our heads with only the rooftop and what seemed to be a thin layer of plaster separating us. It was a riveting uncomfortable feeling of invasion.
I thought about how close the edge shows up forcing me to border my life with shoulds and rules. Not so with my art. My camera steers in the direction of the usual, the off- beat. I am led down a path with only my tool and gut to guide me. Complete trust.
I would like to think that at this stage I am the creator of my own sovereignty.
I can remember sleeping on the rooftop of the Journalism building in college with buddies huddling together to stay warm delighting in our daring attempt to step out of the boundary. It was a sense of freedom and freeze, upon waking up the next frosty morning.
The roof gremlins eventually disappeared. I sunk back into my dream only to be faced with a new set of symbols to discern upon my awakening. But hey, it was Saturday and I was in the safety of the uncharted morning to do as I pleased.