Good Morning Mid-January
Jan 18, 2016
There's a momentary pause in the rain. Like space in between the words I write. Voids in the day. To be filled or fulfilled. And really, does it matter?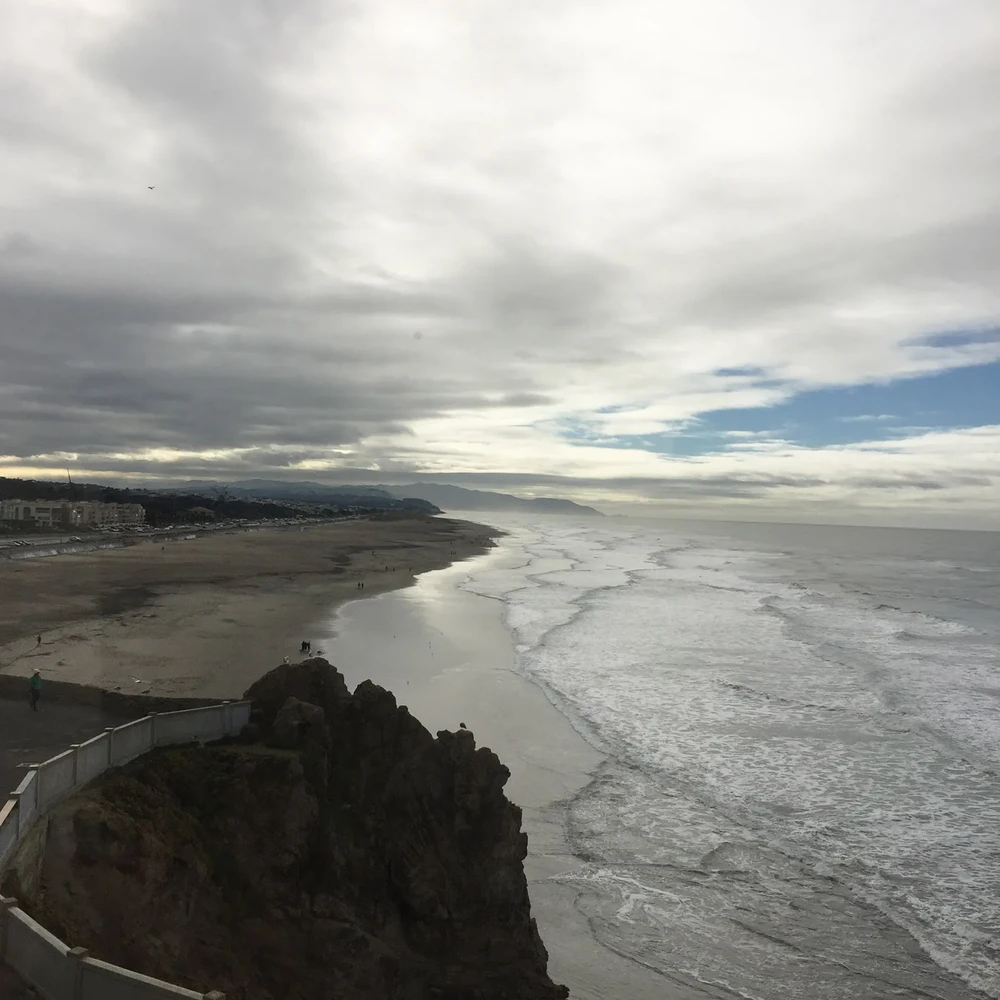 I walked in the rain last night to catch the bus – I needed the almost-mile walk up the blocks dodging puddles and umbrellas and being in the space to catch manna falling from the sky. My body was in heaven giving me thanks for taking it out to stretch, to move, to feel the impact of water.
I'm hydrating more. Realizing how water has an effect on inflammation in the body – we are mostly water – and how simple to know that this one action we can do helps maintain a sense of well being.
I feel such a strong sense of home when I am near the ocean. It took me more than 30 years to discover the sea and now, more than 30 years later, I'm unsure how I would manage without it being steps away.
It reflects the sea inside of me and the enormity of possibility and expansion and solace and comfort. The forces are endless. Like rain on my face, I am continually nourished by its bounty.