I Miss You Most in the Mornings...
Jul 19, 2023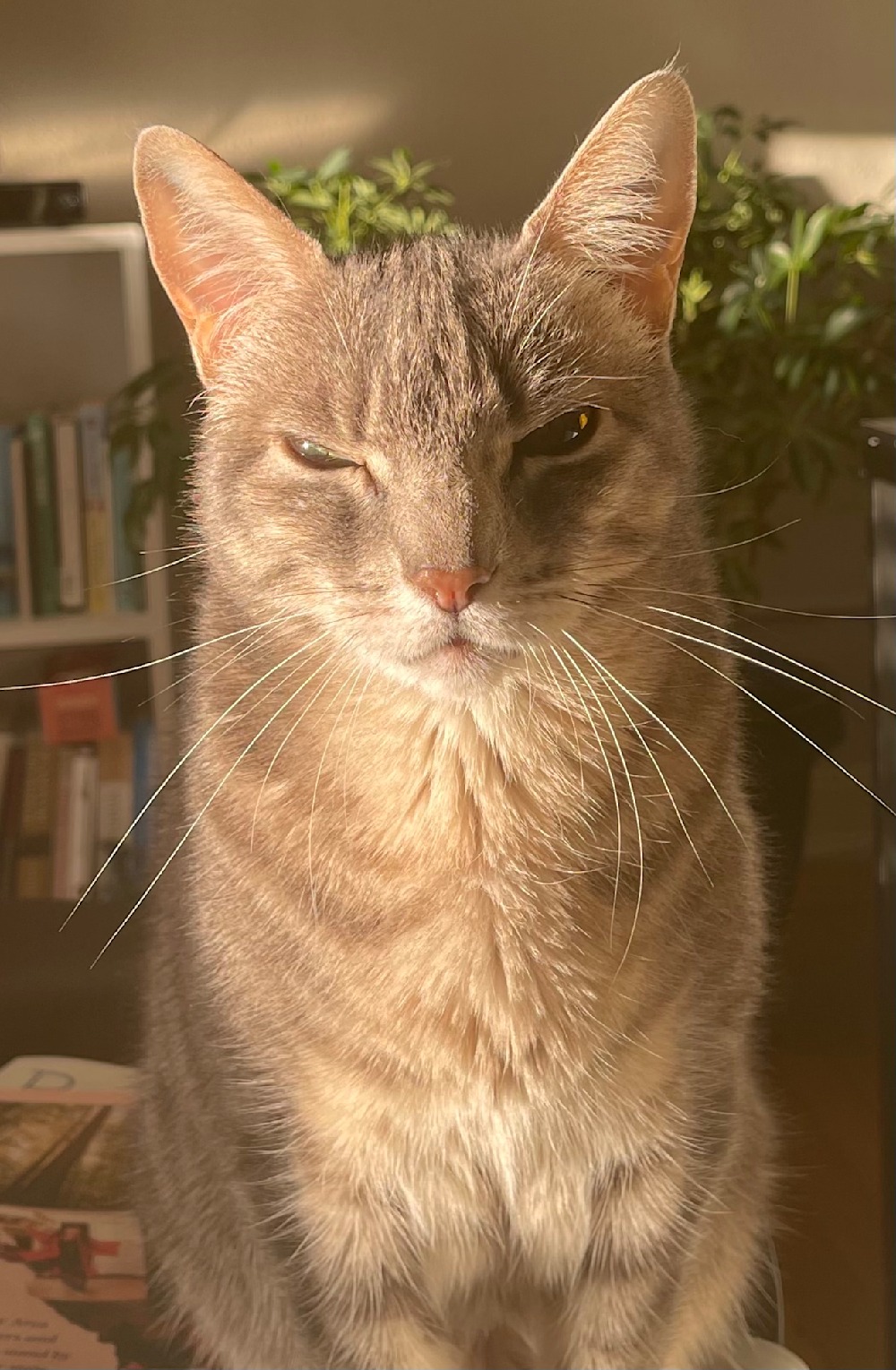 I miss you most in early morning.
You would greet me in those first few moments and wait patiently to be nourished.
Like a goddess cat being, you would stand ever so gracefully while I made my coffee, did early morning stretches and soon made my way to our spot. I would position the heating pad and almost immediately you would be in my lap for morning love time.
I would hold you so softly and gently wrap my arms around you. When I rescued you at three months of age, Julie, a cat lady who brought us together said…" The only thing I ask of you is to kiss her a hundred times a day."
That was the easy part.
You made it so inviting to be in your presence.
When we moved back from the coast to the city and I was going through heartbreak, you were there right by my side for comfort and concern. We would sit together as my tears flowed. You would rest your paw on my leg.
Such a devout companion. When I cried, you would move in closer offering pure love, and compassion.
Unconditional Love
And when David came into our lives, you accepted him with loving paws.
In the mornings he would put the cat glove on and rub you ever so fiercely. Your daily dose of grooming.
We were aging together
Goodness, all the healings I received from you. It's like you were beaming pure healing to ease my body's aches and pains.
Oh, sweet Mico cat, we had almost 18 years together. I never thought it would end. And I know you didn't either. You held fast at the end, breathing with difficulty, but never with cries.
Sweet Journey Forward
Thank you for the gift of your pure love.
Thank you for showing me a mindful path where love flows freely. I move thoughtfully ahead with your spirit beside me.
With gratitude, I place my hands to my heart, in prayer pose, and whisper love notes acknowledging the grace that brought us together.
Thank you.
(Pet Compassion Careline: 1 (855)245-8214)