It's the In-between time
Sep 26, 2014
I feel Autumn inside and out. The wind is not quite warm and not quite cold. it just is.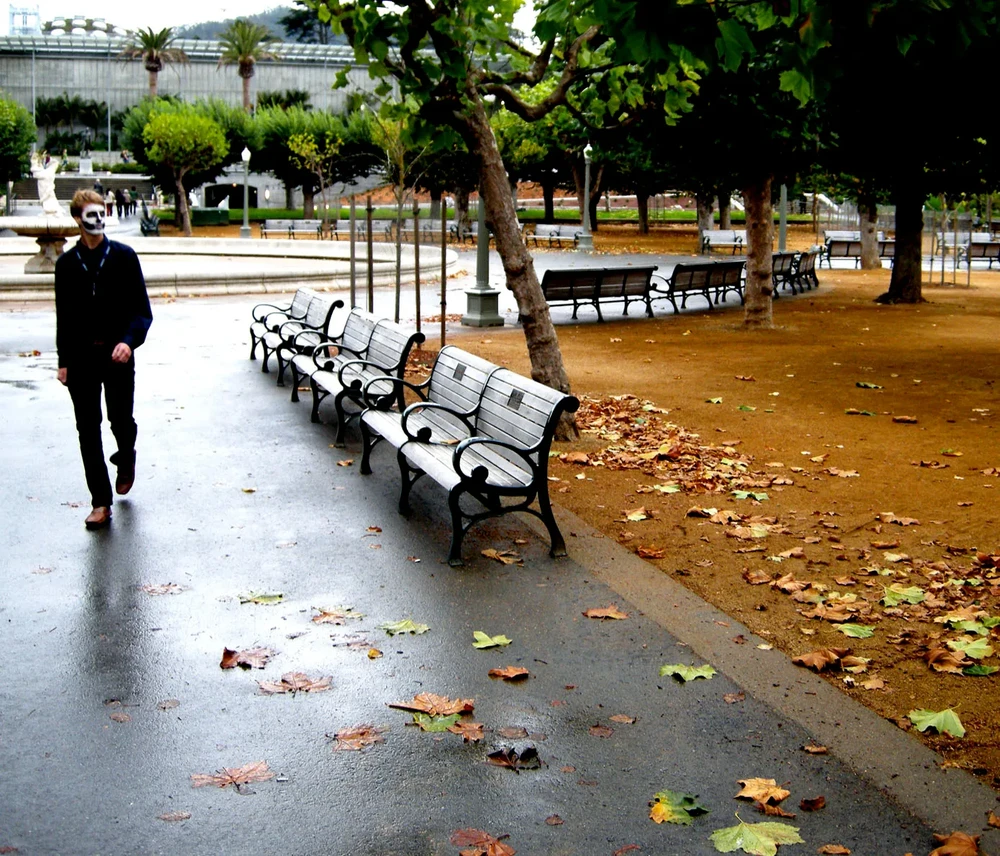 I trolled Market Street with my camera seeking subjects that called to me. I was on assignment documenting as opposed to being an observer. How will I reflect my own story as I illustrate the tales of others via my camera? It's all illusionary and I know I'm just part of my own waking dream.
I got a dose of reality recently through a recent photography documentary class — address the issue, keep your feelings out. I note my own evolution and admit with time and age I do feel less attached. I hold the important boundaries of everyday and relationships and yet, in a sense my detachment is what is saving me from recoiling into false illusions.
There is no there. It's here. And I reflect that through my lens. I shoot what I see and as I step to the side for a better angle or move in closer for more detail, I am noting my own desire for deeper clarity.
Autumn has always been my favorite season. The days, the air, keep changing. My frizzy hair reminds me of the unknowingness of what's to come so I keep it short. And I laugh more. A new companion adorns my shoulder – lighter, more free-ing – this camera moves with me together in sync capturing the now.