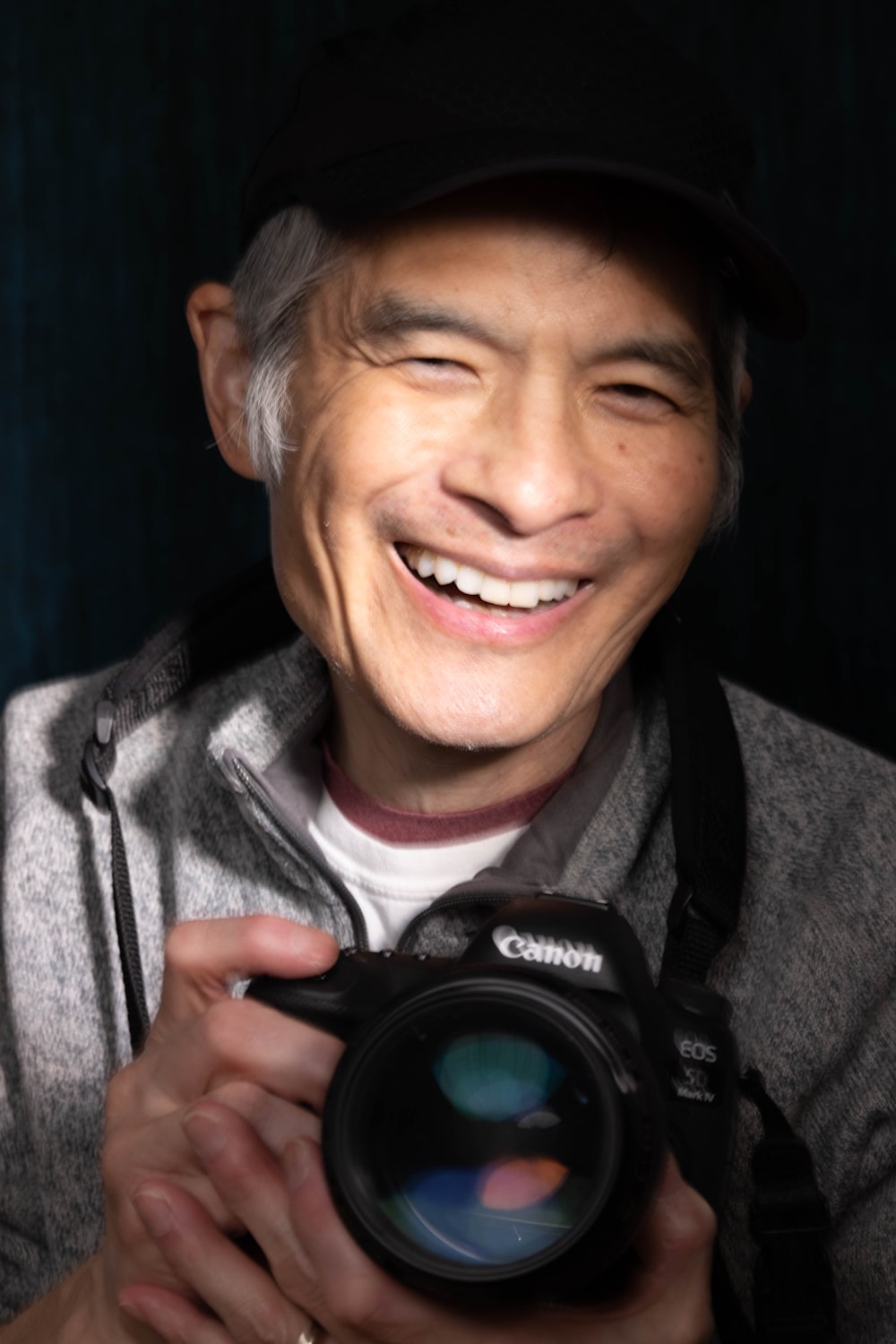 In Memoriam ~ Kingmond Young
We were having lunch at Absinthe, having just finished a photo shoot of the new restaurant's food and interiors.
I had engaged Kingmond's services a number of times; however, this was the first time we took time to relax and have lunch. It was a long morning of constant styling and shooting. He had photographed the restaurant's food on all sorts of surfaces, including the spectacular titled floor, to get the effect he wanted.
A colleague of mine had joined us for lunch. Our conversation took a turn when Kingmond made a startling comment, looking directly at me.
Moving with the Force
"Susie moves with the force," he said. "She knows the power of being in sync with that, "he added.
My colleague was completely clueless about its meaning. I stared at Kingmond.
Yes," I said. Thank you for recognizing that and putting in into words," I added. (My heart was moving
fast – finally someone gets me).
Newfound Connection
Kingmond nodded. We held this sacred space of newfound connection. Those few statements put us on a
new trajectory of relationship. We were already client/photographer and friends. Now, we were kindred
spirits.
We were bonded - making our way through the unknown journeys presented on our trails working with the unpredictable restaurant industry.
He was a mentor
Kingmond was my mentor. Being a photographer since age 13, I understood the photographic art; however, I could hardly match up to his skill level and understanding of the master artesian he was behind the camera and in the darkroom/photoshopping.
He was always so generous with his knowledge and he was ever so gracefully patient with my learning curve.
Nurturing the client
I hired Kingmond to take portraits of the founders of OpenTable. They were about to launch a major
platform and had been working around the clock. Kingmond gave the team shoulder massages to
ease their tensions. He performed his art in a multitude of ways. Mostly it was his compassionate art of
communication that would guide his subject into perfect submission to get the image he sought.
Just Laugh
Another friend I had referred to Kingmond to photograph her business portrait, summed up his success at portraits in his three chosen words.
Remember to laugh.
She said he said no matter what when you're being photographed, if you laugh, you will be pleased with the naturalness and overall success of the photograph.
Learn a new trick every week
He told me once about learning Photoshop: "Susie if you learn one new element a week about it, by the
end of the month you will know four new parts of how to improve your images. And, the end of the year, you will have 52 new tricks of the trade how how to work in Photoshop.

On our last photo session, this past February, I raised my own Leica to photograph some images of the
man behind the camera.
Always a teacher
"Susie, give me 30 minutes with you and that camera and I'll teach you amazing tricks."
I smiled. Always the teacher he was.

We never had that chance. Kingmond died on April 18th of this year. His bad boy cancer, as he referred to it, had finally gotten the best of him after 18 months of battle. His spirits were so rarely down. I saw him off and on during that time; hardly enough.
Always the light

How do you encapsulate an intangible relationship that had no bounds? A relationship that just "understood" what is and
held you in complete compassion? You could sit on the phone with him and not have to say anything. Just hold the delicate space of knowing this is where you're suppose to be. Perhaps in those moments, there were whispers of healing.

Kingmond's impact on me will live on through his extraordinary images he took of my clients and myself, not to mention his extraordinary portfolio. Mostly his words and wisdom will leave an imprint I hope never to diminish.
From this moment on, I shall move more mindfully when I raise my camera. I know the spirit of Kingmond is right here encircling me in the light.
Always, the light.
https://www.kingmond.com/