There's something about freshly washed laundry to spark a memory.
As I was hanging up my wet clothes to dry in the fresh air I remembered being with Mom on one visit where we exchanged favorite items we once valued with each other.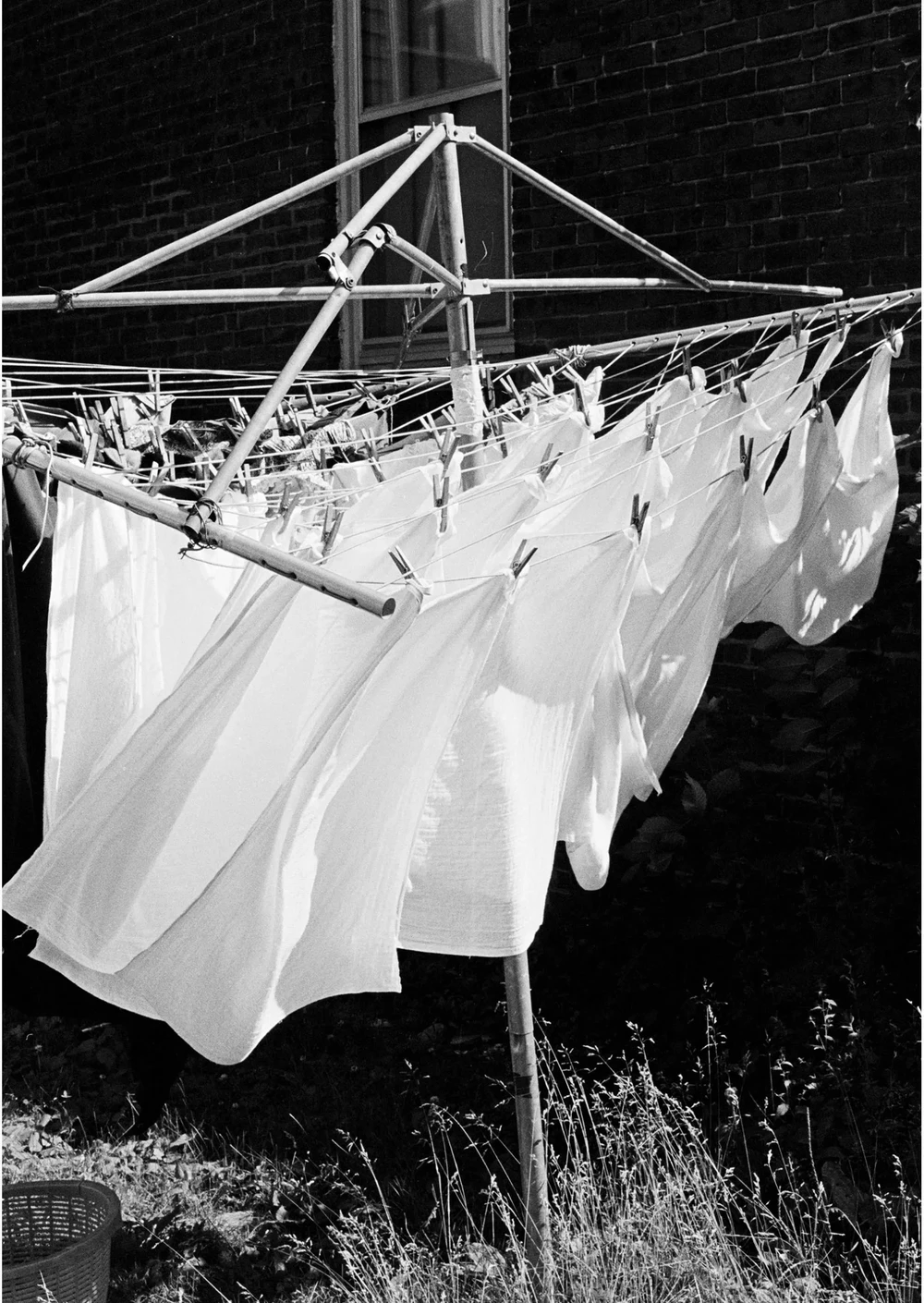 She gifted me a scarf from her treasure trove and I passed on a used makeup bag no longer wanted. What amazed me about her actions was that she truly coveted this old makeup bag and spent the next hour or so soaking it, rubbing it, and hanging it out to dry to be made new, so to speak.
I thought of that memory this morning as I was hanging up a blouse and my emotion caught the best of me. I sunk into that moment just being together – sharing tips from each other and honoring the exchange of our simple stuff. I love her so just for being a girl with me –
I've shot many photographs of clotheslines and fresh laundry. This is one of my earliest – fresh cotton diapers blowin in the wind. I've folded my share of those in another lifetime.
It's the purity, the profound whiteness, the freshness of something renewed that triggers my attachment.
Spring is here. Time to renew and begin again and again.