Morning Delight
Mar 07, 2013
I arrived early to scope out ideal shoot locations. I knew it would be a stellar light day what with the shadows of the trees, the curves of the stone structures and the beauty of the pond — all elements were in sync with my chosen path. I felt I was on a magical carpet ride with camera, guided by the awakening morning.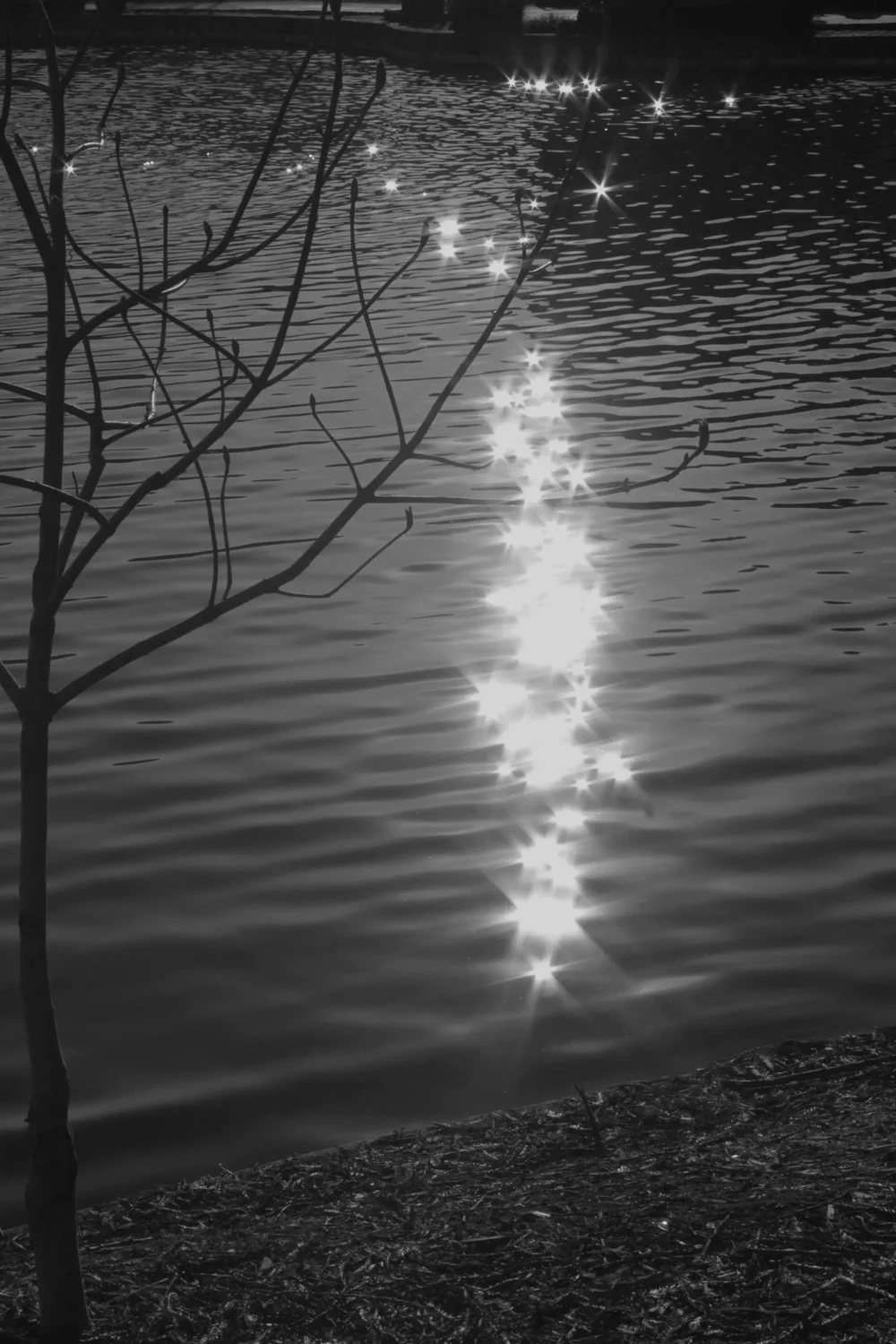 Love being out on Saturday mornings hearing whispers of daylight opening up – dog walkers abound. Not so many people made it perfect. I beheld an infinite quietness of the day's beginnings.
I scouted out a few ideal locations for the shoot and kept being pulled to the pond with the fountain and stars dancing amongst the waters. It's like they were coding star messages just for me. I clicked away and took it all in as a sacred scripture being sent to my soul to simply slip into the moment reminding me of what i recently heard at a Buddhist temple…."grow into the next."
Being in the light zone is like manna from heaven. That thought is quadrupled with the simplicity of the early morning and pure delight of moments falling into each other in timeless retreat.