Waiting, Watching & Witnessing
Oct 28, 2020
Such a time these days have become for me. Less than a week before a major election and I find myself in a state of suspension.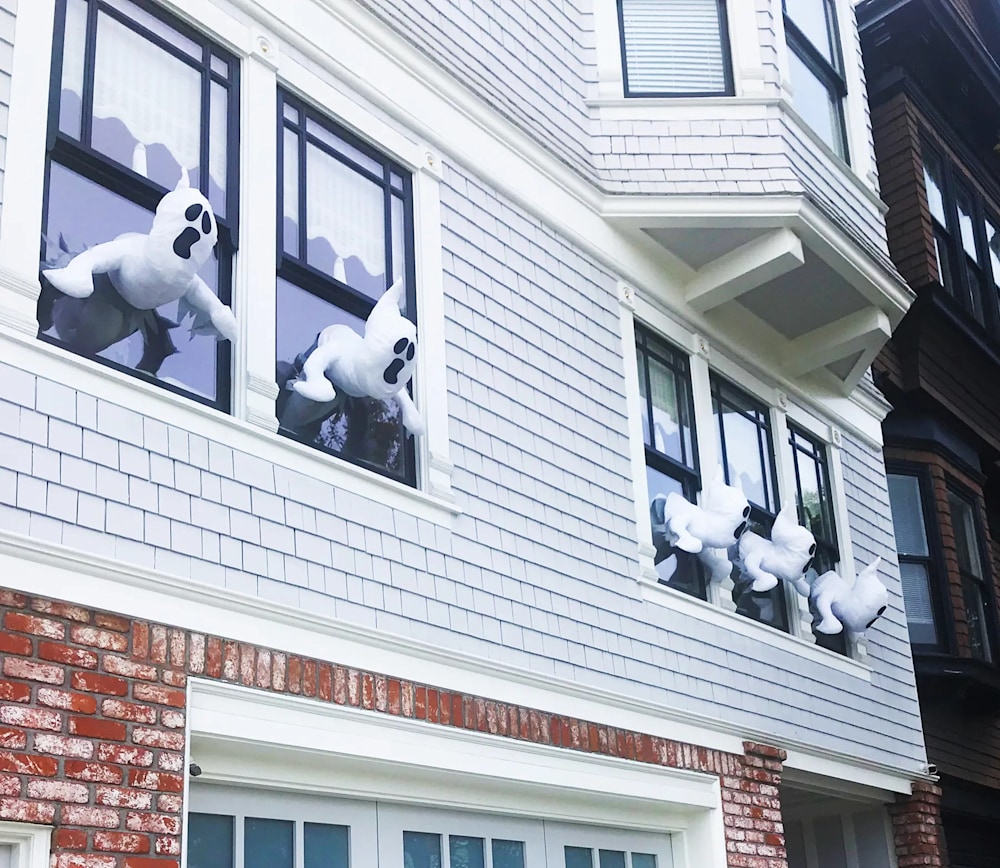 I look up on my walk and immediately raise my camera to capture the goblins/ghosts pictured above almost taunting me – reminding me of this uncertain time that can be laced with fright. And yes, fear can get the best of me so I deal with that head-on – no shrinking back.
I feel ever so present in the midst of climate change in action, as fires raged across the West. Turmoil, chaos, and most likely more of the same with added new tensions.
I get a notice to help friends in the Napa wine country whose winery burned to the ground recently. It is better for the vines if the fruit is removed so that it does not rot on the vine and leave behind spores that could affect next year's crop. They reached out to their community to come help "drop the harvest." Community in action. Heart leaps. Support comes in so many directions.
Then there's also Mercury in retrograde throwing me off guard — reminding me of the patience required to just wait.
Witnessing myself in dreams
My dream-tending group reinforces me to wait, watch, and witness. I work the symbols. I honor the dreams in ways I can apply the metaphors cropping up in my life.
I watch – all sorts of diversions. Electronics provides the escape mechanisms to steer my being in any direction. Music provides added strength to healing.
I steal away for rest moments and close my eyes to a calmness – put hands on chest and chant OM. Reminding myself it is a chant of soothing one's anxiety.
It vibrates throughout my body.
Cat comes and quietly stretches her body alongside mine. We touch. I am reminded of the healing power of animal beings.
I'll take all those moments I can muster to feel safe, protected, blessed. Daily chants reinforce.
So much gratitude for familiar places that I can frequent, be it sitting in the woods, or gazing at the ocean. I just know I am being held by so much more. I surrender to that belief. Ghosts be gone!
Waiting paves the way to watching and watching elevates into witnessing. I am so conscious to what is before me – the unpredictability, the rages, the suffering, and the beautiful sparks that provide the balance with light.
I hold the space for myself, my community, the greatest of all humankind.
Always with possibilities, always with hope and always with love.