Zigzagging into the Roaring 2020s
Jan 09, 2020
I photographed this image of myself last June. It was the day before I suffered a pulmonary embolism. (a blockage in the lungs) One out of three people dies from embolisms. Mine peaked in a swollen leg. I had walked five miles on that day and was feeling fine. The next day my leg began to swell.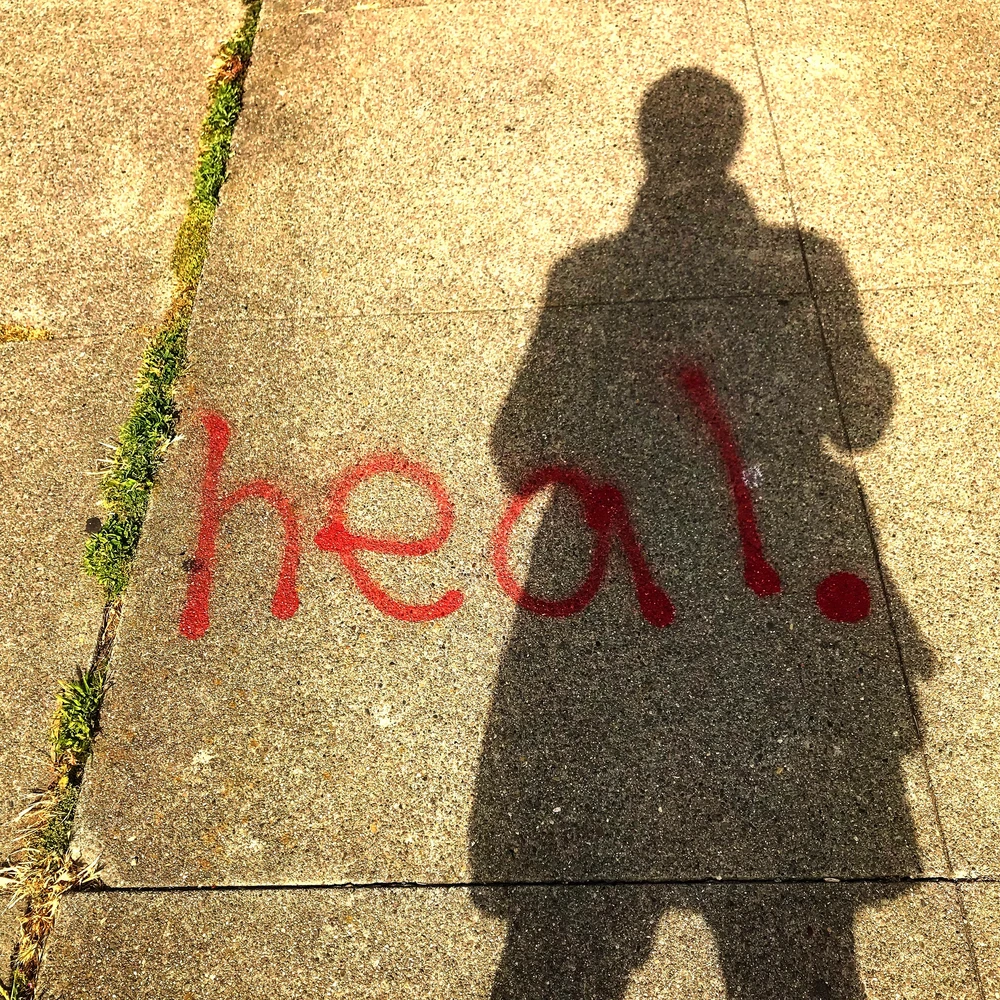 I wound up in the hospital with a clot in my thigh and, because I had fainted at home, a CT scan revealed a piece of the clot had traveled into an artery in my lungs.
The docs were miffed. I was an active person.
They monitored me and eventually took me off estrogen (hormones) – the power drug for women that helps with skin, joints and brain health. I was on the medication for 22 years. One risk was clotting. The docs halted that medication and six weeks later, while my heart was healthy, my knee became stiff from an old injury and basically collapsed. Rehab began and remains a very slow process.
On that fateful walk, as I approached the word heal on the sidewalk before me, I placed myself into the image and photographed it. Somewhat of a foreshadowing – being blood red and reflecting my shadow back to me. I was feeling the impact of the image on my being. I didn't question. I just kept moving. My body took over from that point.
I was soon forced to realize the impact of that message. I made changes.
I retired my 35-year-PR career and stepped fully into my true calling – my art/my photography.
I am recalibrating. I'm anchoring myself into a safe place where I go inward and feel the unsteady essence of who I am and what's to come.
Luminous Emptiness. To quote the Buddhist view…" nothing is permanent or fixed. The entire world of our experience is constantly appearing and disappearing at every moment."
My dream, my life, is my work. I move with mindful physical ease as I greet this new year with camera in hand, and begin to step further into a deeper work full of purpose and service. I was given this gift of seeing beyond through a lens at age 13. It's been patiently waiting for me to fully embrace it. Respectfully I do now, with gratitude and confidence and uncertainty and unknowing. I am alone and I am in the community of a family of friends. I walk ever so gracefully.